November 8, 2023
Spend some time @ Robey Memorial Library during Winter Break!
Besides our collections of reading materials for all ages, Robey Memorial Library is offering some fun programs for students and families this Winter Break.
Stop in any time between 1:30 and 3:30 pm on Wednesday, December 27th to make something fun to take home during our Make & Take session for Kids.
On Thursday, December 28th at 1:30pm we will be showing the movie The Bad Guys!: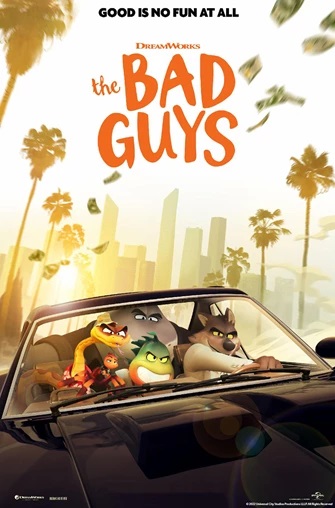 The infamous Mr. Piranha, Mr. Snake, Mr. Shark, Ms. Tarantula, and Mr. Wolf find their lives of crime coming to an end as they face imprisonment. Determined to retain their freedom, the criminals band together to boost their public image and prove their goodness to their community with the help of their esteemed mentor, Professor Marmalade. (Rated PG)
Join us for an interactive experience! Viewers are welcome to bring their own snacks. Children 8 and under must be accompanied by a responsible adult.
Contact Robey Memorial Library with any questions.