The true secret to habit change: first, we must know ourselves. When we shape our habits to suit ourselves, we can find success—even if we've failed before.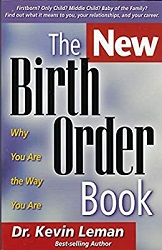 Shows readers how birth order affects personality, marriage & relationships, career, & children. Gain understanding about the ways we interact with others.
Guide to improving work atmosphere: how a manager improved her co-workers' morale & production following the lead of the Pike Place Fish market in Seattle.
---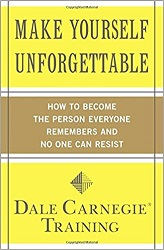 Guidebook for anyone looking to lead a life of greater meaning and influence.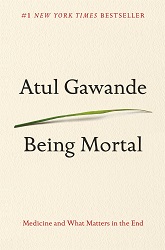 Gawande, a surgeon, addresses his profession's ultimate limitation, arguing that quality of life is the desired goal for patients & families of the terminally ill.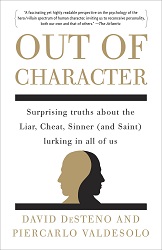 A surprising look at the hidden forces driving the saint & sinner lurking in us all, revealing why human behavior is so much more unpredictable than we ever realized.
---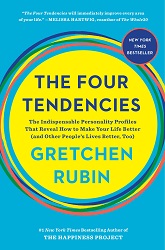 Our Tendency shapes our behavior, using this framework allows us to make better decisions, meet deadlines, suffer less stress, & engage effectively.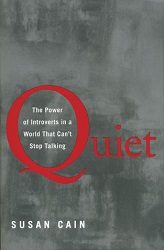 Quiet shows how the brain chemistry of introverts and extroverts differs, and how society misunderstands and undervalues introverts.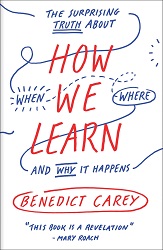 A practical, playful, and endlessly fascinating guide to what we really know about learning and memory today—and how we can apply it to our own lives.
---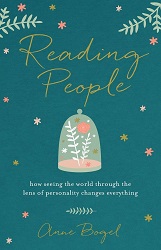 Understand yourself and others by exploring personality frameworks, with applications to improve all facets of life, including love, productivity, & more.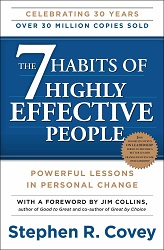 A leading management consultant outlines seven organizational rules for improving effectiveness and increasing productivity at work and at home.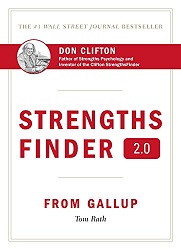 Strategies for applying your strengths, this book and accompanying website will change the way you look at yourself-- and the world around you--forever.